COLLABORATION BEAUTY COLLECTIONS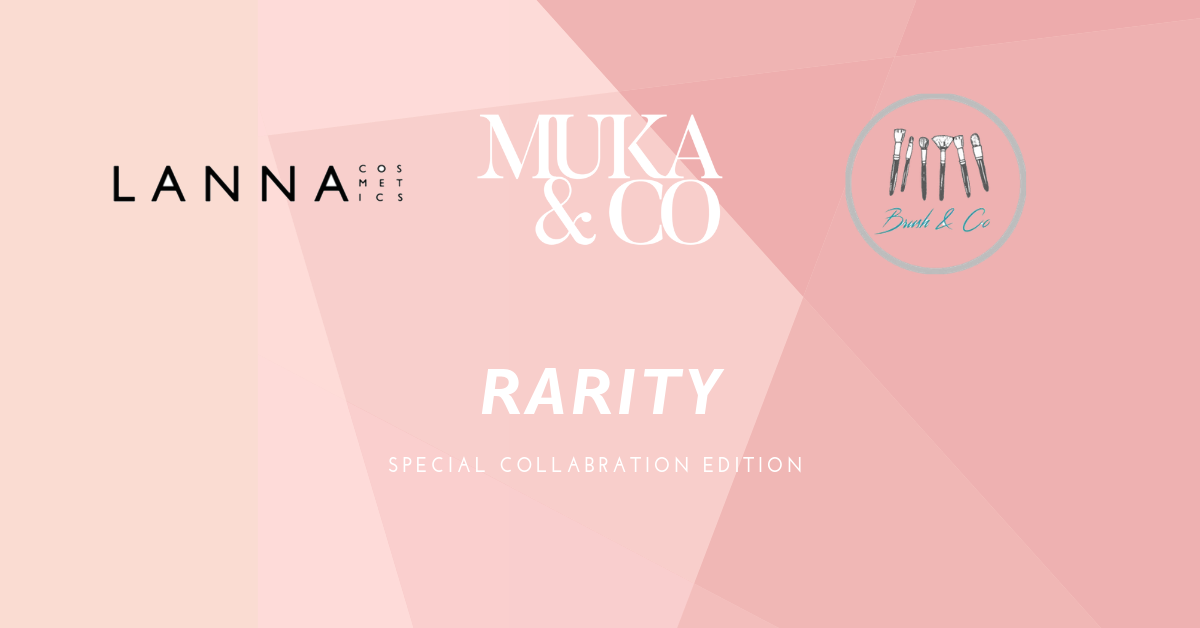 Special Collaboration edition between Muka&Co and curated home grown beauty brands
LANNA COSMETICS
The name LANNA is created from the combination of the founders' name and their mothers to celebrate the mother-daughter bond. Makeup is their passion and what brings women together, regardless of their backgrounds. The brand is created to help super women out there to be more confident, courageous to face their many challenging 'battles' in modern age. Our product names and variations are inspired by persona of powerful women, there's no women that is not strong. In short, LANNA Cosmetics is about empowering women and bringing the best in them.
BRUSH & CO
The Company
Brush & Co is a proud Malaysian company with a mission to provide access to affordable makeup brushes & tools to all our current & future customers. We take pride in creating quality, cruelty- free products that won't break the bank and ultimately satisfying our #1 priority; YOU, our customers.
Brush & Co is run by a husband & wife duo. The wife came up with the Makeup Brush business idea; if you're wondering. Husband just nods and agrees.. as usual.
Brushes
All Brush & Co makeup brushes are made of 100% synthetic fibers. Deanna, our co-founder is a big believer in this material due to several reasons. Mainly because of her experience with animal hair was not so great and her switch to synthetic haired brushes helped soothe her skin and does not irritate. Also it's animal friendly & is cheaper too!
---
Sorry, there is no product in this collection